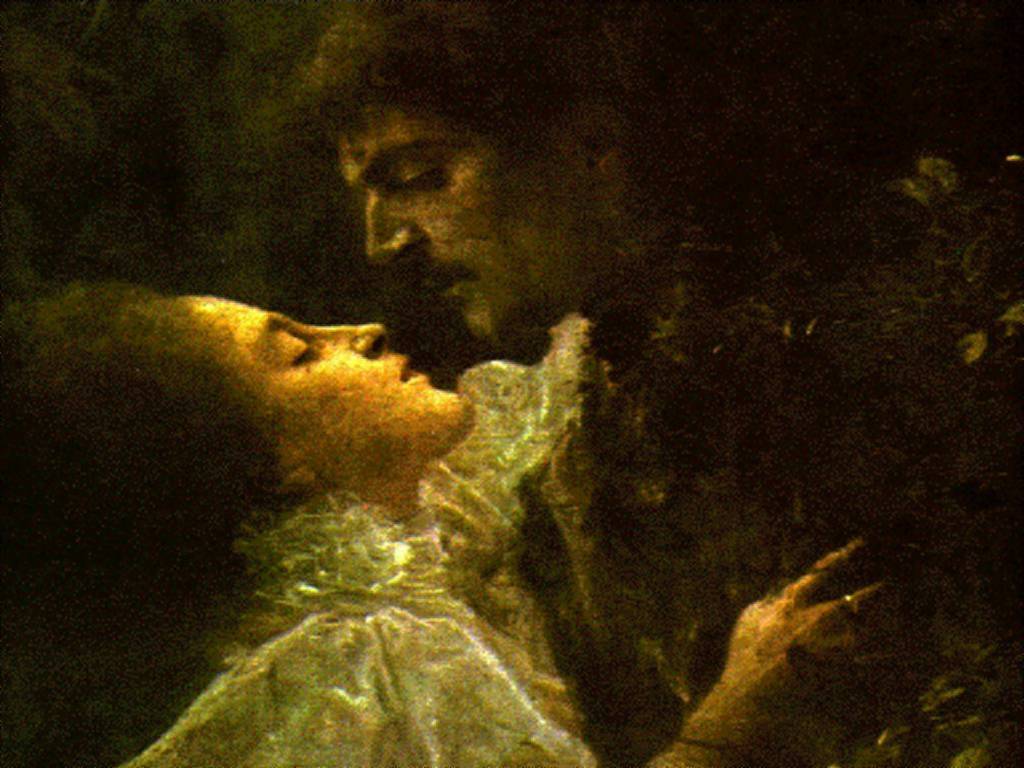 She asked him whether he can promise her that he will take her on a candlelight dinner, on the coming full moon which was coinciding with her birthday, just the two of them sailing in a boat. He said, "Yes".
Though, he was scared, but then also Joshua was convinced that he would be able to do what he had promised. Perhaps his belief in love convinced him, perhaps.
The day arrived; it was the birthday of her beloved, the day when Joshua was expected to fulfill the promise. He waited for the night to arrive, the moon to rise and sparkle, and then he brought her, his love.
The small boat was waiting, inviting the lovers. The phobia of water, of drowning which was a part of Joshua's life had surprisingly vanished. Presence of love had perhaps overcome the fear, love is more mightier than any fear; believe in love.
He started to row. Helped by the soft breeze, soon they were in the middle of the lake, just the two of them.
The calm, silent blue water had silently accepted the intrusion of the small intruder. The breeze that was blowing was slow and soft, singing a love couplet for the two.
When in love, people become careless, worldly affairs become of no importance, the feelings that arise from deep within the heart, engulfs your mind, hear and soul. So neither of them were surprised when they discovered that the pizzas, the pastas that was a part of their candlelight dinner was not there.
Joshua, was happy, for there will much more time to look into each others eyes, more time to spend while holding each others hand, and just that extra time to bid the final goodbye, the last farewell.
As if with magic, Joshua took out a bottle of champagne, it was as old as their love and as pure. She was astonished, but he was not. After its content was emptied, it was allowed to drift in the waiting arms of the lake.
Their was no need of speaking, for words would have betrayed what they wanted to say, and even if they spoke words would have failed to express their feelings and emotions which only can be comprehended by those who have experienced it. Joshua then spoke, the expressions on his face were that of calmness, as if he had been waiting for a moment and that moment was finally about to arrive. He only wanted to live this moment, and he desired the moment to last forever.
Softly he said " Why were u leaving me behind?" for he knew that she only had few days to keep her eyes open to breath, to feel any emotion, for after those few days, all these things would cease to exist, for she herself would cease to exist, she was dying, her heart had failed her.
Emotions got the better of him, and after a while he spoke, the dilemma, the pain, visible in his eyes. "My dear, my love sometimes you and many times I, must have thought of living happily, spend the remaining life with each other, hand in hand, but fate was not on our side, and like true lovers we shouldn't try to go against our destiny, and it has been decided that we will slowly embrace death, welcome it with open arms, for the champagne we just drank will not allow us to live for more than the moments we need".
She just kept staring, as if to say that she was now happier, more content, and they slowly embraced. They fell into each other's arm, and they waited.
The boat drifted, the moonlit sky turned black, the moon was covered by a patch of clouds and it rained. They died, their love didn't.
( Wrote this in 2001)